Central & Pneumatic Conveyors
At the heart of every dynamic Hi-Vac Industrial Vacuum System is the exclusive Powerhead design and its powerful, state-of-the-art positive displacement blower. When combined with dedicated manifolds and modular components customized for specific applications, a marvel of productivity and efficiency is born.
Central Vacuum Cleaning Systems
On a production line a Hi-Vac manifold system can clean dust and sand from molds, remove machining chips, pick up spills, etc. Inlets can be adapted to production machinery such as cutting heads.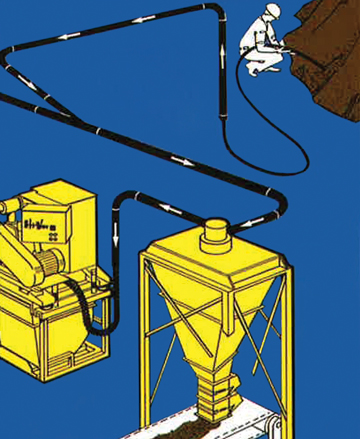 An intercept hopper is used in manifold systems where the material being picked up is to be reclaimed. Most of the material drops out of the airstream into the hopper. Dust and fines continue on and are collected at the "Powerhead."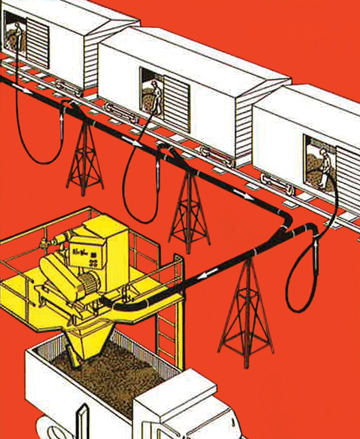 A manifold system is ideal for cleaning out several rail cars, trucks, or barges at one time.
Pneumatic Conveying Systems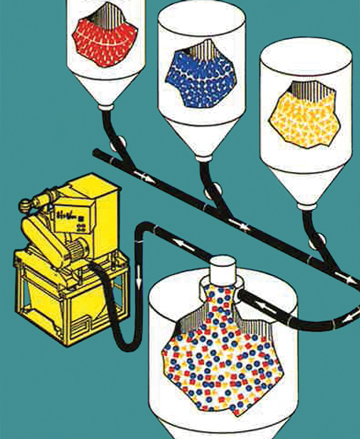 As a pneumatic conveyor, Hi-Vac is ideal for picking up materials form multiple points for delivery to a single location. The "Powerhead" can be unhooked for general cleanup or can be used with other conveying systems.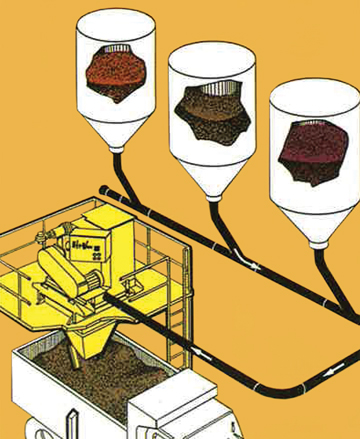 Use a Hi-Vac to load conveyors, bins, trucks, rail cars, barges, etc. A variety of hopper and gate configurations is available for batch, semi-continuous, or continuous discharge.